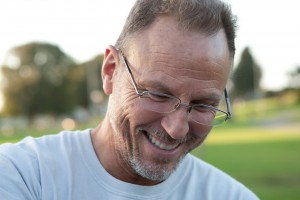 Moving Beyond the Circle
You can contact me directly through the form on my contact page or you can email me at martin(at)thebestofman(dot)com to set up your interview for Private Coaching.
When considering private coaching, a variety of options exist.
For Men:
** A block of 3 sessions (Introductory and really just a taste of what is available —> quite powerful)
** A block of 7 sessions (This is where the results become tangible…you can see and taste what is possible as you begin to become aware and practice your new tools specially designed to achieve your personal goal!)
**A block of 12 sessions (Here is where the work goes very deep… much of your clutter has now been cleared and you operate in your life from choice instead of the old patterns!)
** A one time "911", All Hands on Deck, I NEED HELP NOW!! 2 hour session where I laser focus personal attention on your emergent issue.
NOTE: A written review of your session will be sent to your private email address usually within 24 – 48 hours, which allows each client to later revisit and integrate what was discussed.
For Women:
** A 1 hour "No Bullshit Male Perspective" session on their questions and issues regarding men. Because sometimes, it's exactly what is needed. Although I work primarily with men, I hold a loving and supportive space for women, truly The Most Powerful of Creatures.
~~~
Here are some testimonials from men who have worked privately with Martin:
**Here is a testimonial from "PL" who is currently working with me:**
"An untenable relationship problem recently uncovered a major hurt within me that I had been obscuring from myself for my entire life.
When I realized that all my problems stem from this one issue, my mind immediately knew that Martin Hannon, whom I met months before at a Tantra event held by Charu, was the man to help me get to the bottom of this. I was right!
Within just two weeks, his guidance has moved me leaps and bounds beyond where I was and I feel that his coaching will bring me to the other side of this issue that I've hidden from myself all these years.
~~~
**Here is a testimonial by Sean who worked very recently with me for 7 sessions:**
"I have done considerable inner work with a number of people over the past 15 years and I would highly recommend Martin as an artful practitioner.
I have made much progress with his help over the past 2 months in developing a stronger masculine core and foundation which is changing my life.
His Core Masculine Principles are effective and provide a good structure within which to do the deeper work that is needed.
Martin is extremely supportive while keeping me on my edge and facing reality head on.
What I most appreciate is that he models what it means to be a strong man with a passionate heart."
Many Blessings,
~Seann~
~~~
** Marc J. just finished his sessions:**
"I have found your coaching bar none to be the most valuable I have experienced! In addition, I will definitely refer any man that is looking for coaching to you!
Thanks so much!
~~~
My Guarantee: If, after the 1st of 3 sessions or the 3rd of 7 sessions, you can look me in the eyes and tell me that you are not getting value for the time we spend together, I will refund the unused portion / balance of your sessions. I do not not need your money that bad…