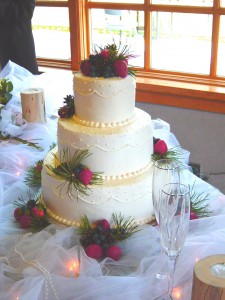 Riding the razor's edge between joy and sadness. This is a very personal and honest rambling into the world that is mine as I negotiate the territory that comes with being the Father of the Bride. It is my hope that I can be heard in my quest for some clarity and landing during this unusually tender time.
My daughter, Lauren, marries in 4 days….4 DAYS!
I do not know where to begin with how big of a day this is. For Lauren, sure, it's going to be huge and it should be as HUGE as is possible! This is a new, really big step out into the world for her and, the son in law to be, Chris.
I am truly very happy for her. In these last two weeks now fast approaching the wedding, Lauren is looking the most radiant I have ever seen her. She has *always* been beautiful….but NEVER *this* beautiful! This is truly her day and she wears it so well.
Many reasons for celebration…right?! A very talented, powerful, wonderful and charming young woman finds one of the few men left on the planet who knows how to be respectful, honoring, strong, safe, dynamic and loving and the world, most approvingly, smiles broadly in response! Lauren wins…Chris wins….I win….Lauren's mom wins!! Woo Hooo! Right?!
The embarrassing piece is that I'm just a little f**ked up about all this…quite frankly, there is something inside that in one moment aches deeply, like a gut punch and then in another moment, this same something inside smiles with happiness. I feel a little embarrassed. Isn't there a way I "should" be? I've never done this before and I'm not silent about it…my friends have listened to me and they easily offer support. Many of the men I know involuntarily wince at the mere thought of walking their own daughters down the aisle too.
So why does that walk down the aisle to symbolically give Lauren away to Chris feel like such a long walk…? Why do I feel such a potent mixture of throat tightening contrasted with heart opening happiness? It's almost paralyzing….I am not a man who enjoys a lot of change and typically any deep heel marks seen in the dirt are usually mine as I am sometimes dragged by life into new and sometimes upsetting possibilities.
I've done my job as a father and I have truly and absolutely enjoyed every little bit of it. There is so much that I miss about what used to be. All those precious moments where as a small toddler, she would fall asleep on my chest…when she would love how I read her the bed time stories….holding her soft warm little hand when walking her everyday to elementary school…cheering for her at all her soccer games and proudly posting the many 8×10 photos I took of her on the living room wall…teaching her how to ride a bike…to drive a 5 speed Mustang 5.0…and being the rock for whenever life was so hard that she just needed to "burst" and so many more!
Her getting married seems to shut the door to a room that I never wanted shut.
Daddy's little girl….there is only *this one* for me…never someone so special to me since the day she was delivered into this world. I am forever and gratefully changed for having Life's richest of blessings and greatest of privilege that my daughter brought into my life.
So much to truly celebrate here. It is far from over. As that one door closes, another new one opens to the life that includes a new man, Lauren's new life and all the possibilities that are just waiting to be created and experienced.
I just don't go easy into the dark…I seem to enjoy resisting. So I find myself on the razor's edge between sadness and joy. Very dynamic….and very Tantric! In between the lightest light and the darkest dark is the bitter and the sweet…just what I signed up for!
In the more relaxing moments when I resist less, I'm finding peace, warmth and calm in hearing a very personal, silent and comforting intuitive Truthful voice, "You've done your job very well Martin….Lauren is in good hands.
You can rest now…"