Testimonials:
In the words of others are many times the bridge between a natural concern about getting your long envisioned, yet never realized, goals met and then spending the money to meet these goals. It feels good to read that others have had your same concerns and have found their way through them.
The following are real testimonials from real men in their own words… it is the Truth and I hope it lands well for you!
~~~~~~~~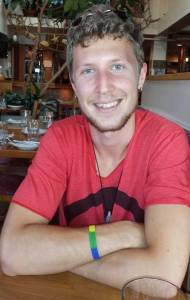 Working with Martin Hannon over the past 12 weeks has helped me recognize and become more of the man that I truly am. Prior to working with Martin I had a habit of getting stuck in my head and was watching the same relationship challenges emerge for me again and again. Often I would start a session with Martin with a heavy mind and he would say just a few simple words that would have me laughing in relief at the recognition of how over complicated I was making things.
My sessions with Martin have helped me be able to identify when I am spinning stories in my head that are disconnecting me from my partner and my own body. He's provided me with the tools and exercises to show up more present and connected in life. As a young man of 22, I'm at a stage in life where I am really exploring what it means to be a man in this world. Martin has not only been able to answer my questions, but is himself a shining example of what masculinity is really all about. Having Martin's guidance has been a tremendous asset in my personal growth. Having someone in my corner to hold me accountable, call bullshit when he sees it and to help get me clear on who I am, where I am going and what I will fight for has been a great gift!
I'm blessed to have Martin as a mentor and friend and I would highly recommend him to any man who is looking to make a change or is seeking guidance!
Brendan
~~~~~~~~~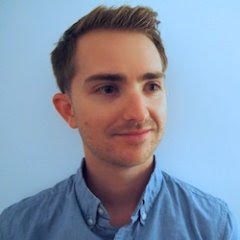 Working with Martin has been nothing short of amazing. The wisdom he has transferred to me and the awareness he has pulled from deep within me has had a profound effect on my life. I use Martin's tools daily to ride the edge and catch myself from being any less then my best. When I came to Martin, I was floating through life both personally and in my relationship with my Wife. I've found clarity and focus and continue to explore and expand everyday. It takes a lot of hard work, some amazing laughs, and a few difficult conversations but in trusting Martin I've honed a deeper connection to my wife and my life. I am truly thankful to have such an amazing Mentor in my life.
Ryan P.
~~~~~~~~~~~~~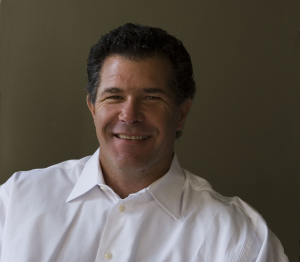 I found working with Martin extraordinarily helpful. I am a coach myself who has worked with elite athletes and business leaders, so I truly understand the value of his coaching. Specifically, Martin helped me to set clearer boundaries and be more aligned with my values and intentions. He created a safe environment that allowed me to explore difficult issues and also challenged me to put my best self forward. I highly recommend him.
Sean Brawley
The Brawley Institute
"Winning the Game Within"
~~~~~~~~~~~~~~~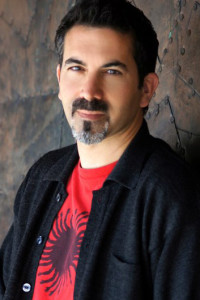 Martin brings a unique talent and a truth that I believe is missing in many men's lives including my own. His approach and ability to see another man's truth is a gift. His edge to hold one accountable and not settle for anything than your best is what makes him a great men's coach. Martin has help me wake my body up and taught me new ways to connect with my wife and be in my power as a man. I feel blessed to have him in my life as a mentor and friend.
Thanks for your brilliance and passion around men's work…
Adam N.
——————-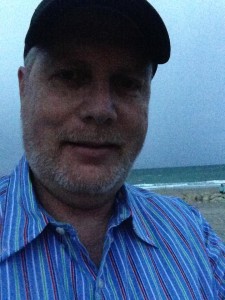 When I signed up with Martin, I was all over the place… 
 I wasn't able to focus or deeply connect with people.  I wasn't sure what
to expect from his coaching.
And suddenly everything in my life changed. I was in the midst of a
separation and Martin became my voice of sanity and anchor during this
period.
Martin's advice was simple and on target. When I began to follow it I
became more congruent and connected.
When the separation led to divorce, Martin helped guide me through the
stages so I passed through them intact.
Martin has a presence in coaching that reaches through the phone or Skype
and really connects. He cares deeply about the people he works with in
leading them to a higher place.
If you're in a position where you feel that it's time for a change, Martin
Hannon should be your destination.
He will take you by the hand  and connect you to your inner power.
With great thanks –
~Harlan Kilstein
~~~~~~~~~~~~~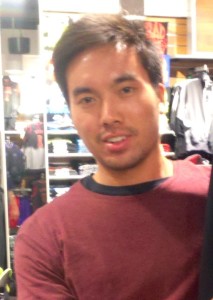 Thank you Martin for helping me so much. I am happier, feeling better about myself and more confident. You helped me so much during my dating dilemma and you've also given me many great lessons that I am excited to practice in my life, mainly owning my decisions,owning who I am, and the "fuck it" mentality. I look forward to working with you more and growing into a stronger man! ~Ken
~~~~~~~~~~~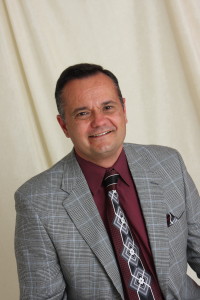 "I highly recommend working with Martin for men who want to live with purpose, strengthen their relationships, and to fully appreciate the moments of life!
My life has gone from good to GREAT!  While I've always appreciated my wife, family, friends, co-workers, career, and hobbies, far too often, I was holding back in some way.    I was holding back on thoughts, feelings, and ideas out of concern for how others may take it.  This 'holding back' was actually a disservice to myself and others.  I learned from Martin that by brining my full self to everyday life, I can embrace the adventures of life.   
Martin has a wealth of knowledge and experience, and wisely shares it at just the right time.   He is an outstanding example of how a man can be sensitive without diluting the power of his masculinity.  Martin's sense of integrity and authenticity is a phenomenal joy to experience.
Rather than settle for less of what life has to offer, go for the best.  Don't hesitate to give Martin a call. He'll meet you where you are and take you where you want to go. "
~Carl
~~~~~~~~~~~~~~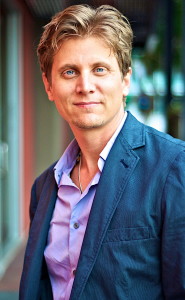 "Testimonial:
Life Saver.
Saver of man's heart, soul and sexuality.
Thanks Martin! I felt safe and empowered with you to learn more about myself and my masculinity. There's something about our work that healed a part in me that needed attention for a long time. Something about the ritual of going from boy to man that I missed growing up. Thank you for the that! The tools and exercises you gave me help me show up for myself and the world around me."
Jason A. Weisgerber – Coach/Speaker
~~~~~~~~~~~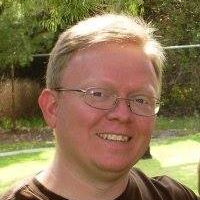 "At the time I started working with Martin, I was mired in marriage and family relationship issues.  At worst, I felt angry, wounded and defensive and, at best, I felt numb and disconnected from my wife, my kids, and my parents. 
Through one-on-one coaching, Martin gave me the insight and tools to help me pull myself out of my misery by finding, honoring and expressing my Truth.  I am so grateful to Martin for helping me to connect with myself in this way so that I can now show up in my relationships authentically with truly the best I have to offer. 
I now have more clarity of purpose to engage in my relationship challenges from my deep desire for real connection rather than from a place of defensiveness.  I look forward to continued support from the Sunday Men's Circle and one-on-one work with Martin in the future."
~Don S.
~~~~~~~~~~~~~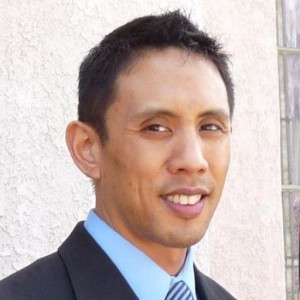 "I thoroughly enjoyed working with Martin!  He is very warm, understanding and so easy to connect with.  I really appreciated the safe context he created for me to relax and be open, and for his perceptive ability to help me work through my issues and questions.  I have never experienced anything like this in my life!
"It was a real privilege working with Martin and well worth it.   I believe any man who chooses to work with Martin will enjoy a similar or greater worth for himself!  Today I feel so much more grounded, open, and connected with myself and others.  I realize that I don't have to hold on so tight anymore.  I can let ALL of me flow!!"Thank you so much Martin!
~Rodney"
~~~~~~~~~~
Find Appreciation and Confidence in Yourself: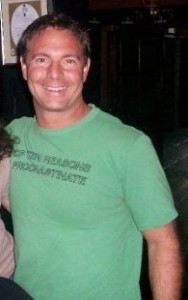 Working with Martin was an exercise in self-discovery,…a loving but firm analysis of who I am, opening my eyes to appreciation and confidence in self.
As I learn to look with these eyes I also transform what others see in me. I no longer slide in to the well worn grooves of habit and tradition, but learn to tread my own path… to own my path.
Martin's mission statement is eloquent, powerful, and true, and is always a potent reminder of the continuing unfoldment of the richness that is my higher self.
~Jacob G.~
~~~
From Aaron: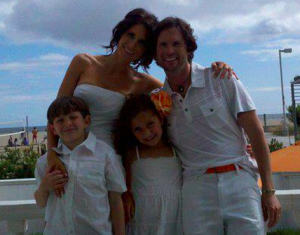 I got so much from working 1-1 with Martin and attending his Mens Circle.  Martin has a very effective set of simple tools, an authentic desire to help and a lot of past experience.
Let me share a specific story from a period when he was helping me define some of his tools, such as my Terms of A Man, my Context For Woman and Life Context.
I was struggling one session to come up with a Term of mine related to my health and taking care of myself, especially since I was very busy with a new family.
Martin could tell I was frustrated and we were getting nowhere talking about things, so we got up and he led me through one of his specific, simple physical exercises.
In the exercise, I saw and felt a future vision, almost like a lucid dream while I was waking.  I saw myself playing at the playground with my wife; and we were grandparents.  I saw myself picking up my grandkids and playing with them.  I could feel it.   I actually burst out crying, it was so powerful.  It took me a minute or two to be able to tell Martin what I saw.
This "A day at the park with grandkids" vision created a deep motivation for self-care, much more powerful than any written goal I could have jotted down.  In fact, just writing about it here brings up those powerful feelings again, the reminder of why I need to take care of myself, so that I can pick up and play with my grandkids someday.
I'm eternally grateful to Martin for helping me tremendously with my relationship, and I can't recommend him highly enough to any man struggling in any area of life, who's looking for clarity, emotional confidence and acceptance.
~Aaron Ross, Author of Predictable Revenue~
~~~
On the power of being heard and seen:
It's very rare that you meet someone that really listens. Martin has an incredible presence about him. He listens and truly cares. He also sees the best in what you can be, and pushes you to become that man. If you're interested in Tantra or creating a deeper connection with yourself and others, I highly recommend that you explore personal coaching with Martin.
~Jake S.~
~~~
Some powerful feedback from a private coaching client:
I consider myself a rather serious student of personal and spiritual growth, and yet Martin was able to very quickly identify a key behavior that has been holding me back in my quest to have more clarity and purpose in my life.
He helped me see my tendency to "leave my body" when life presents challenges, by either going into my head or just "checking out" – in essence not staying present to feel whatever feelings arise, no matter how uncomfortable.
While I'd intellectualized this before, his body-centered approach really helped me metabolize what it feels like to be present.
What a difference this has made in my daily life as well as in my spiritual practice! As a result, overall I feel much more genuine and am able to better meet my goals of being able to make unswerving decisions and to set clear boundaries – particularly with my wife.
Martin, it was a pleasure working with you. I am truly grateful.
~ Jeff ~
~~~
About the value of the Core Masculine Principles:
Having just completed my first series with Martin, I can say that I can't wait for my second to begin. He provides incredible value with his powerful tool-set of exercises and knowledge.
In my seven weeks working with him, I find myself leaning into my edge more, having more successful interactions at work and feeling more loving and authentic with my woman.
Even though he creates a safe container where there is the utmost trust and safety, he doesn't let you slide or slouch. He makes you very accountable for your involvement and dedication – tough love if you will!
Having done all of my spiritual and self-growth work with female teachers, Martin is the first male and it is indeed a difference. Working on and with your 'Core Masculine Principles' is absolutely essential for being a balanced, loving and open man.
We too often neglect the inherent polarity between masculine and feminine energies and it results in a lopsidedness that could be compared to only working out your upper body and neglecting your lower half at the gym. That results in being awkwardly top heavy! Martin helped me balance myself out and empower myself in a way no one else has. Thanks Martin!
~ Kenn Michael ~
~~~
Receiving this one about the Sunday Men's Circle weekly meetings makes it all so worth it:
I dig this group of men. I've been going weekly for more than a year now and the changes I've seen in my life during that time have been profound.
I'm happier at work. I'm more productive. I have more women in my life than ever before. I'm full of joy. I'm more social and more comfortable around everyone I meet.
Martin is a strong and humble teacher who brings practical, down-to-earth tools and a wealth of wisdom to the work of helping men find better paths in their lives. No dogma, no bullsh*t. This work will change your life for the better!
~ Brett ~
~~~
I feel moved and very quiet by this one: 
"I first really met Martin at my first Weekend Retreat of Charu's. Before that I really did not have any connection with him. I did not know him. At that Retreat before the Sunday Ritual Ceremony, we were separated into Men and Women. Charu took the women and Martin took the men. This was the first time that I got to hear what he had to say. And just like Tantra I was hooked by his words.
He talked about the presence of Men and who we need to be in order to hold ourselves in the eyes of women. It was profound. He talked of an area that I knew existed in me but I never used. I knew that I needed to join his Circle. That was in July 2010, now being at the end of Sept. 2010 and have spent every Sunday with the Circle, words do not do it justice.
What I felt in July from his words, I now hear within myself. The Core Principles of Man WORK! Martin has shed light on how to be more Present, Learn to embrace living life on the edge, begin to grasp My Personal Context, learning to know My Context for Woman, only beginning to grasp what My Terms Are As A Man, and only stepping into knowing my Higher Purpose.
Martin and my fellow brothers have helped me become someone I always knew that I was. I am much more in tune with my surroundings, I am more attentive to the energies that are flowing through my body and how I may bring out that positiveness to the rest of my interactions, in short I am learning and have learned to be myself. To treat each moment as a graceful experience in the true meaning of life.
Martin has turned from a teacher and mentor to a very good friend. I am honored and praiseful for everything that he has helped me with. I thank all the men that I have spent my Sundays with and who have provided very insightful conversations. The Circle is of Trust and Honor. Every Sunday my Armor becomes brighter, my sword sharper, and my approach to the present oh so stronger. I thank you, Martin, for everything that you have done and provide for this circle."
~ Mike ~
~~~
Seann sent me this after a date he had following our third coaching session…
Hey Martin…just to follow up, my date was awesome, the best of my life!!  It would not have been possible without the tools you have given me over these past few weeks.
It (the tuition for coaching) is truly a small price to pay for what you offer and I look forward to continuing soon.
Cheers my friend!
~ Seann ~
~~~
Darin is right…we do not have to be alone anymore:
"I have felt misguided, overwhelmed and alone in my struggle to measure up and "be a man". Working with Martin I'm learning to let go of the in authentic pissing contests and male social standards I continually felt myself get lost in. He has helped me develop my own terms, personal contexts and purpose as a man that have allowed me to feel more present, powerful, and poised. I have especially felt this in situations that normally would have blown me out. Within the group, Martin holds an honorable and confidential space where everyone is free to share their struggle. This ultimately creates a tremendous bond between the men by discovering we all struggle with the same shit and we collectively help each other move beyond it. I feel that I am on a clear path to being my own man. And more importantly, I find great strength in knowing I am not alone. I have a band of brothers."
~ Darin ~
~~~
After a recent Sunday Men's Circle
Martin,
Thank you for the time today.
I appreciate your passion and willingness to share your
knowledge.
The experience was an inspiring nourishment of truth.
Best to you,
~ Richard ~